Brand New CT Picture Tube at Arth Diagnostics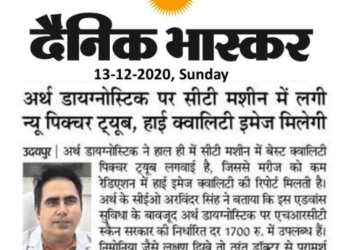 Arth Diagnostics has recently installed the best quality picture tube in the CT machine, which allows the patient to get high image quality reports in low radiation. The picture quality of the CT Scan process depends on its picture tube. Despite this advanced facility, the HRCT Scan is available at government fixed rates of 1700 Rs. Only.
High-Resolution CT at Government Rates 1700/- only
If you notice any symptoms of pneumonia such as coughing, chest pain, and problems with breathing then you should see the doctor immediately and get the HRCT done so that whether you have pneumonia or not.
In current days, the cold is increasing, and simultaneously the risk of getting pneumonia is also increasing. Symptoms of pneumonia are similar to the simple flu but it is more dangerous than the simple flu. The right way to deal with pneumonia is to diagnose it at the right time. At present, HRCT is the most accurate test for the detection of pneumonia at a preliminary stage. HRCT test shows the score of pneumonia infection in the lungs so that the right treatment can be started immediately. It helps to prevent future damage.
Watch this video:
There are some professional and best CT Scan service providers in Udaipur. Arth Diagnostics is one of the best and most popular CT scan centers of Udaipur, provides you High-Resolution CT scan service at government fixed rates of 1700 Rs. High-Resolution CT (HRCT) scans are now being used in almost all lung diseases such as interstitial lung diseases, asthma, COPD, tuberculosis, etc. The HRCT Scans are able to give more details than the conventional X-rays and become an asset to the patient's diagnosis. At arth diagnostics provide you High-Resolution CT scan service at government fixed rates of 1700 Rs. Only. We have our own big-size CT machine facility with the latest technology. So get a quick consultation from our expert radiologists and experience the best service at a reasonable cost.